Visual Inspection Equipment
Beginning with our visual and swell inspection device for hoop-shape materials, our company also receives requests for design and manufacturing of inspection equipments using image processing and high-sensitivity sensors. We have already a multitude of practical results concerning manufacturing automated machines that include inspection processes and also individual inspection devices.

If you have troubles concerning inspection, i.e. would like to include within the production line an inspection process, or would like to systematize assembling equipment so that inspection and also sorting good and NG products, or you are worried that bad products still get out of your factory although you already apply image inspection, our company has many practical results in this domain. Please consult us!
Visual Inspection
Hoop-shape Materials Visual Inspection Systems
Outlines
This equipment does image inspection of damages, scratches and coating conditions of products processed from hoop-shape materials.
Type
ZZZ
Capacity
2∼20m/ min.
Dimensions
of the machine
W400mm×D500mm×H1500mm
Protrusion Detection Equipment For Hoop-shape Materials
Outlines
This equipment detects knock-traces occurred to hoop-shape products during press process.
Type
ZTD
Capacity
2.5∼20m/ min.
Dimensions
of the machine
W700mm×D600mm×H1500mm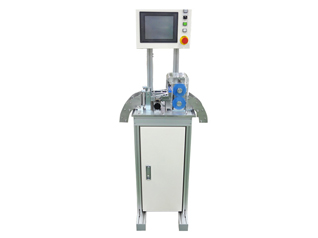 Protrusion Detection Equipment For Hoop-shape Materials – For 2 Strips
Outlines
This equipment detects knock-traces occurred to hoop-shape products during press process, on two strips.
Type
ZTD
Capacity
2.5∼20m/ min.×2
Dimensions
of the machine
W700mm×D900mm×H1000mm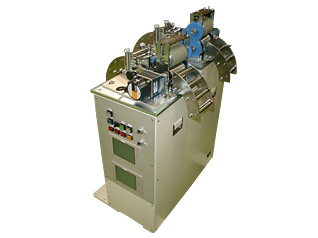 Medical Product Inspection
Visual Inspection Equipment For Stickers
Outlines
This equipment inspects the superior and inferior surfaces of sheet-shaped medical products and stores only good products.
Type
ZTR
Capacity
0.5sec/ piece
Dimensions
of the machine
W1400mm×D800mm×H1600mm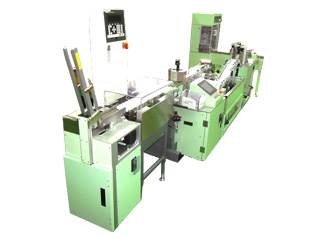 Visual Inspection Equipment For Pills
Outlines
This equipment inspects the superior, inferior and lateral surfaces of pills, ejects bad products into a scrap box and stores only good products.
Type
ZZZ
Capacity
100,000 pills/ hour
Dimensions
of the machine
W2700mm×D1050mm×H1850mm